Check out the new outdoor gear that just came in.

This fully waterproof jacket will keep you dry under hours of rain thanks to the Outdry™ EXTREME technology.
ENJOY DISCOUNTS ON PAST SEASON OUTDOOR GEAR.*
Newlywed actors Justin and Chrishell go on an epic trip far from Hollywood.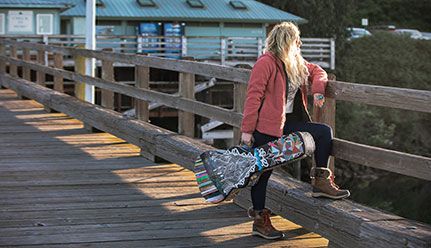 Superstar Kesha takes a break from tour life to find tranquility (and orcas) in the San Juans.
Comedian Mamrie Hart and adventurer Aldo Kane go on an epic trek in Scotland